We would like to remind our members that the cooperative's lobby is now open and we are following CDC guidelines. We are happy to have the lobby open again. If you have any questions please give us a call at 217-774-3986.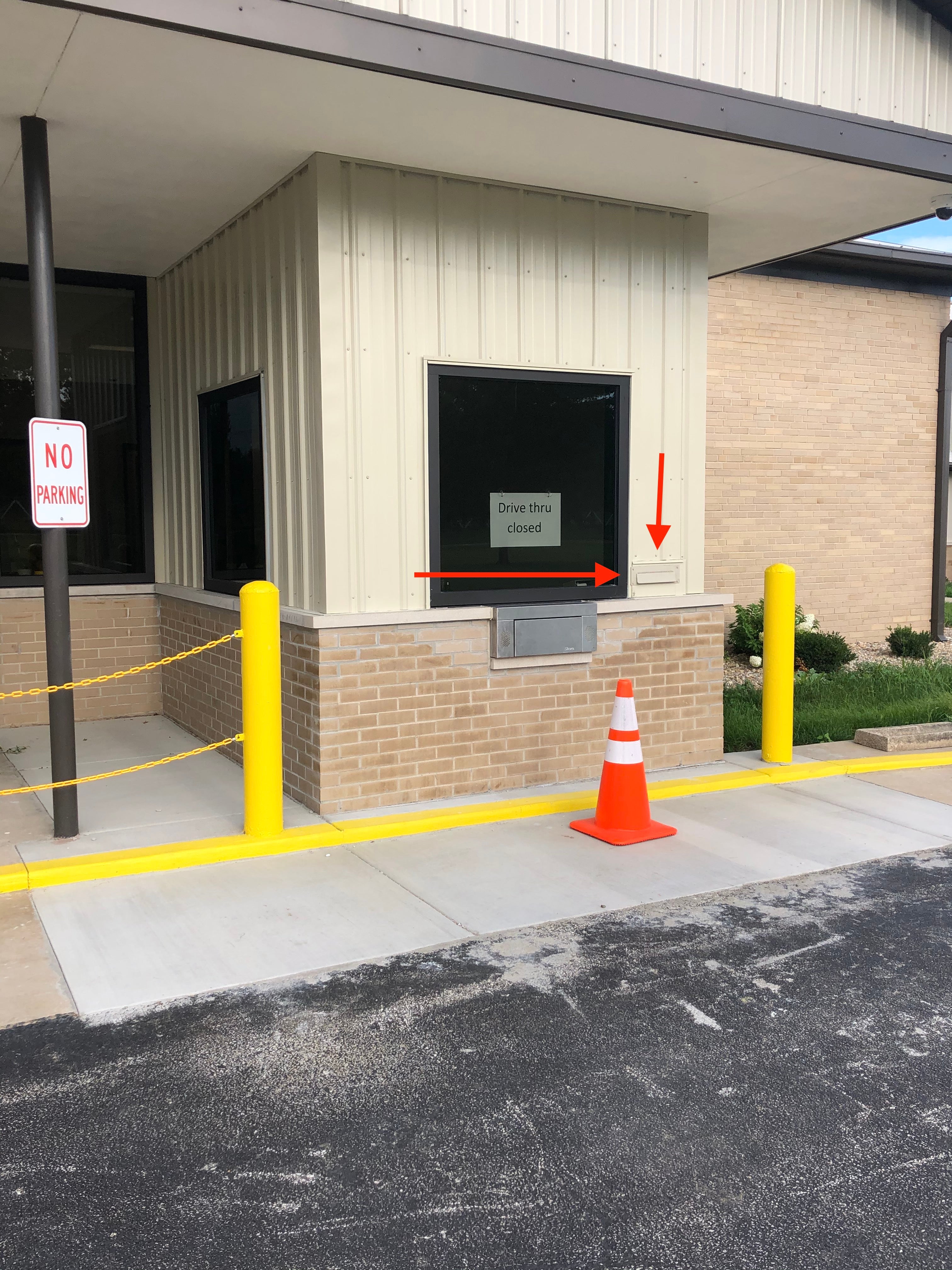 The drive-through window is not quite ready yet, but there is a convenient slot (as red arrows indicate) for making payments.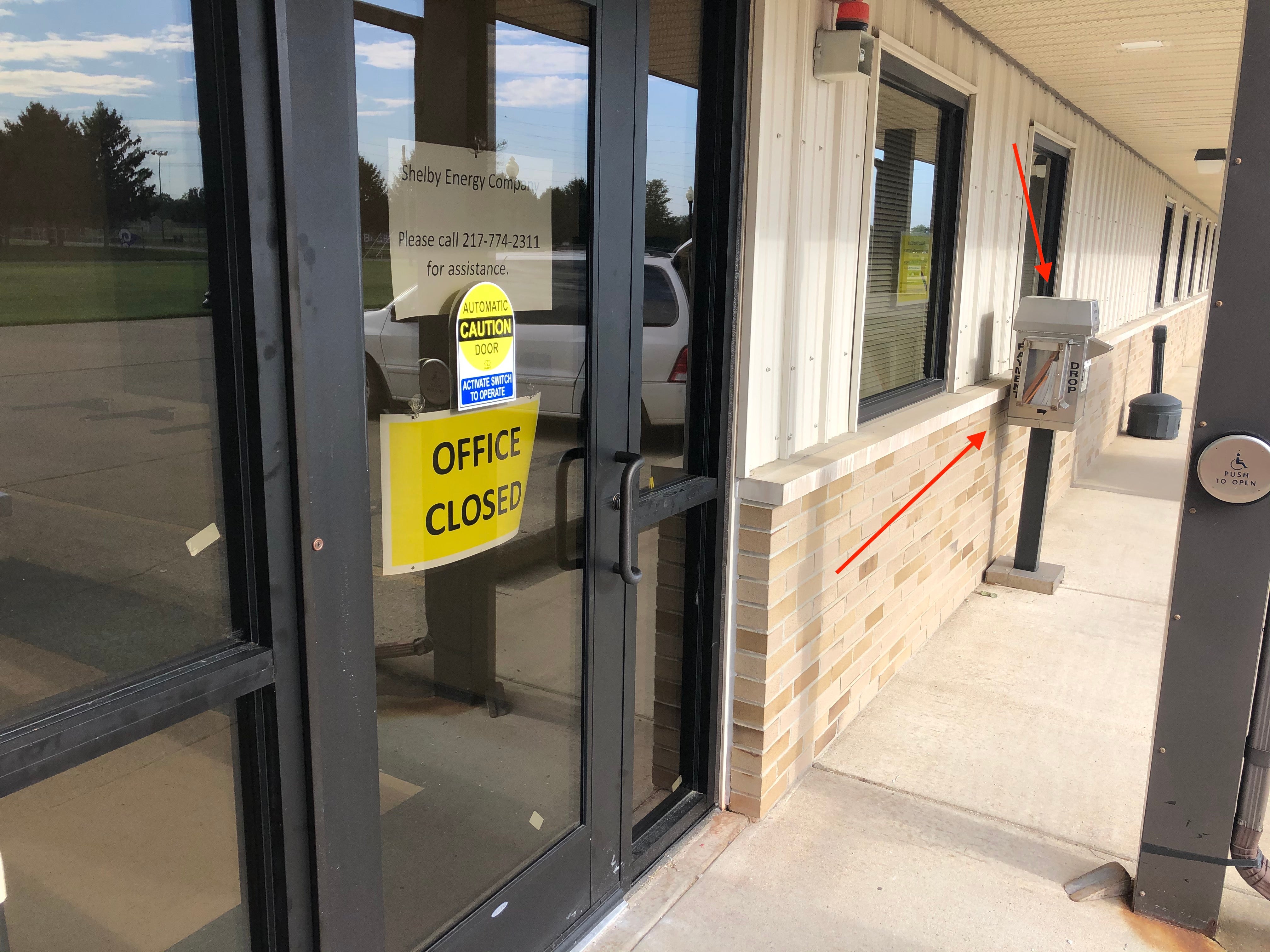 However, the Shelby Energy lobby (our LP gas subsidiary) is still closed at this time. There is a payment drop box just outside of their entrance as well (note red arrows in picture below). You can also contact them at 217-774-2311.
If you'd like to see pictures of the before and through the construction phase click here